Latest News
From detractor to passionate advocate...
Published: Friday, 07th April 2017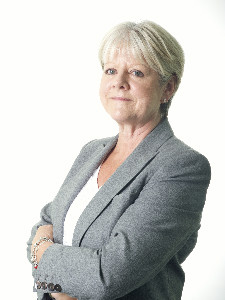 I was a late developer when it came to having a passion for Rotherham. My first visit to the town was in 2006 – I stayed for less than an hour and vowed never to return!
In 2012 I had the opportunity to join a European laboratory group whose main site was in South Yorkshire. Despite having to work in Rotherham, I accept the role and started my new career in Templeborough, a stone's throw away from Magna Science Park.
For two years I never ventured anywhere near Rotherham town centre, favouring Meadowhall for lunchtime and shopping and Sheffield for everything else.
The main part of my new role was people development and culture change, including helping to recruit new starters for a growing business. Young people seem to need all the help they can get to set them up for a working life, so I volunteered as an Enterprise Advisor, linked to Thomas Rotherham College and sometimes working with other secondary schools in the Rotherham area. What an amazing eye-opener! So many inspirational people leading and working in the network with far reaching ideas, making a huge difference in a difficult area, not just doing a job but really shining!
Within this network I met other people from The Chamber of Commerce, the Council and the Business Growth Board, who appreciated my passion for development, especially of young people in the local area. This led to an invitation to join the Business Growth Board and its sub group, Business Development – made up of Council, Partners and local business people giving their time to help develop and promote what Rotherham has to offer to the business world.
As I never start anything without a mass of research, I asked as many people as possible to direct me to the good and bad in Rotherham. What I experienced really blew me away! From the Chapel on the Bridge (I managed to visit on a day when the underground crypt was accessible) to Grimm & Co, Clifton Park Museum to the busy high street, I managed to eat at a number of places, buy gifts (and shoes!), shop at the market and Thai supermarket and get my weekly groceries at Tesco. I also had a light bulb moment when I realised that most of my leisure time was spent in Rotherham, walking our dogs at Manvers Lake, Ulley Dam, Rother Valley Country Park, the grounds of Wentworth Woodhouse and Harthill Reservoir. Unbeknown to me, I was already a Rotherhamite!
As with all converts, I'm extra passionate about Rotherham having come late to its offerings. My friends from all over the country have had days visiting the area and not one has failed to be astounded by the great things we offer (and apologetic about their wrong assumptions).
I feel very privileged to now be the Chair of the Business Growth Board, to work with other people equally passionate in making Rotherham even better for businesses. The knowledge and experience within the group is exceptional and we all desire the same outcome – a prosperous town with a vibrant town centre, attracting new businesses and new jobs and the benefits that will bring to us all.
RSS version
|
What is RSS?