Latest News
Collaboration and Connectivity = Confidence
Published: Friday, 30th June 2017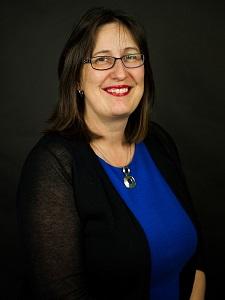 When I got married 22 years ago I moved into a house in Rotherham from Sheffield. The journey began...
In 1997, I started studying GNVQ4 Business & Admin at Rotherham College to start on the path of getting some qualifications, which I hadn't had many of when I left school. I continued my studies right through until I achieved MSc Management (Resources) through High Melton and University of Hull. I am proud to say that Rotherham is on track to receive a Higher Education facility in Doncastergate in the next few years. I had our daughter in 2007, she now goes to St Bedes at Kimberworth, which is an amazing local primary school.
In 2010, we moved our business in to Swallownest. Airmaster, is a heating, cooling and ventilation company and it is now a Rotherham based business, employing 35 people - we are very proud of our achievements. Did you know that only 12% of organisations in our area employ more than 9 staff? There are many small businesses in our area.
Around 2011, we joined the Barnsley & Rotherham Chamber of Commerce and joined the fabulous Women in Business group, the Rep Council and I am now the first female to be elected President of the Joint Chambers. More recently, when Grimm & Co was being set up in Rotherham and I met the very inspiring Deborah Bullivant at a Chamber Women in Business meeting, I became a Trustee of this most fabulous literacy charity and 'Apothecary to the Magical'. If you have not visited our magical place, you must visit at your earliest opportunity!
Me and some colleagues recently purchased the assets of a company that converts vans and I was happy to see it move to Dinnington, where some of the staff are based, with a little help from RIDO. My most recent 'volunteering' is with the Rotherham Together Partnership, which I asked to join as a business representative from the Chamber. It is great to hear what is planned for the town and how we can help to shape things that are happening.
One of my own local role models, Julie Kenny, has been involved as the only local based Commissioner in Rotherham. She once told me 'what goes around comes around and you will get good stuff back 10 fold' and I know this is so true. Time spent helping someone may not be realised straight away, but it will come back later to repay you. I am really lucky that Julie has given me her time.
So, please look for every opportunity and take time to help others, even a small amount of time makes a big difference. If we all take that hour out to help someone, it will be repaid to us as a local economy quicker. If you can help at Grimm as a volunteer, we would love to see you, but if that is not your thing, there will be other opportunities and people looking for help in our Borough. Rotherham Together Partnership are now offering small grants to help Community Groups, so there could even be a small amount of financial help to be had to maybe get a small event going. We are all doing the best we can. Small steps are what we need. And all of a sudden we are flying, even if most of us started by being thrown out of the nest at some point!
Confidence is a key strength in business and as local leaders and role models, no one knows more than us that it needs topping up constantly. None of us can run on empty! Rotherham is really aiming for change and shake off some of the negative issues. Things are starting to really change and once they get some momentum and investment, things could really start to accelerate change for good.
RSS version
|
What is RSS?